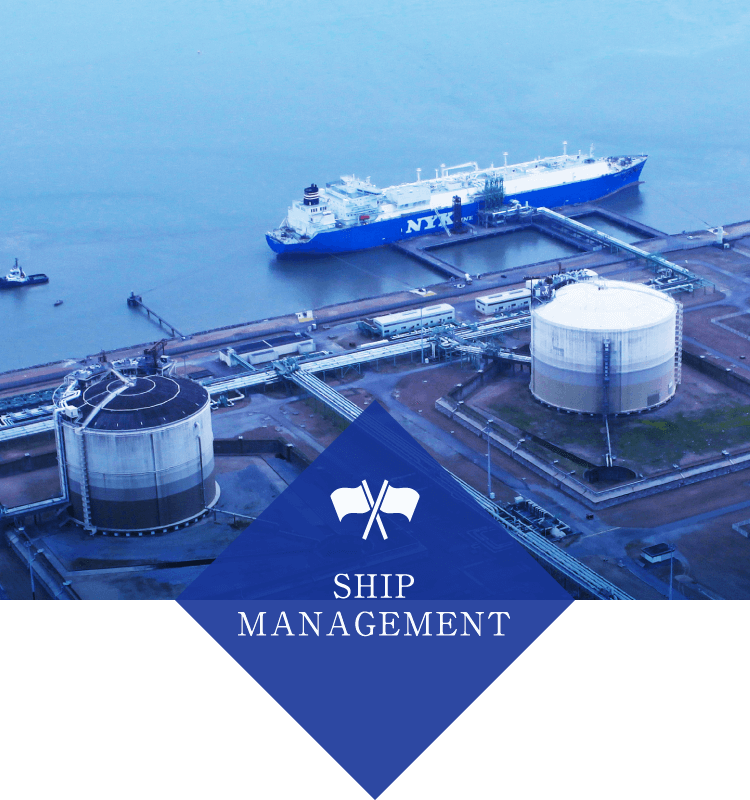 Ship Management Specialized
in LNG Carriers
Ship management is the process that provides technical support for safe operations, maintenance and improvement in ship's conditions.
When a ship is delivered from shipyard to her shipowner(s), she can neither be in service nor engaged in transportation service. Prior to engaging in any service, shipowner is required to fit her with crew, equipment, inventory, lubricating oil, insurance, etc., in compliance with international conventions, flag state and port state rules and regulations.
NYK LNG Shipmanagement Ltd provides all aforesaid services on behalf of shipowner(s), including but not limited to diverse arrangements of crew manning, spare parts, supplies, repairs, maintenance of machineries, dry dock, inspections, certificate management, etc.